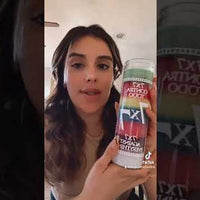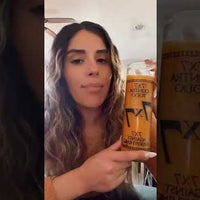 7x7 Against Everything Candle (Contra Todo) -7 Color Helps you Fight, Defeat and Destroy ALL that is holding and keeping you down, giving you bad luck
7x7 Against Everything Candle 7 Color 7 Day This powerful candle is 7 times more powerful than the average candle.
This candle helps you Fight, Defeat and Destroy ALL that is holding and keeping you down, giving you bad luck or bleeding you of your money, success, and happiness.
This candle will work for you to help you get what you want and need.
Pray over it daily, saying your wish and prayer each day 3 times.
If you do this, legend says that all spells, curses or jinxes on you will be broken for good.
For best results pair with our 7x7 Astral Contra Todo incense or 7 Powers Incense
Also available in: Gold
This candle is available as is or as a spiritual blessed candle dressed with herbs, oils, & prayers.
For Maximum effect, it is wise to burn at least 3 of these candles. My recommendation is to utilize 1 Saint Candle (who you'll offer the petition to) & 1 other candle that will add energy to the petition. Burn at a quiet time, when you can concentrate on your desires.
.:Advisory:.This product is sold as a curio ONLY and we make absolutely NO CLAIMS or GUARANTEES that it will produce any tangible results whatsoever. Buyer assumes all responsibility for purchase and releases the seller from all liability. Sold for entertainment purposes ONLY. None of Shop Cosmic Healing's herbs, roots, or elements is meant for consumption or medical use.
Candle will burn up to 120 hours.
Its dimensions are 2 1/2" wide and 8 1/8" tall.
Made of 100% Paraffin Wax with a clean burning lead free cotton wick.
Color pigment & image may slightly vary from photo.

Dressed candles:
When ordering a dressed candle please give a brief (2 sentence) explanation of your situation in the notes box at check out in order to use the correct herbs for your situation.

Directions: Burn at a quiet time, when you can concentrate on your desires. When lighting think/speak into candle your intention. For maximum results, do not blow the candle out-SNUFF IT OUT. For safety be careful when handling candle while burning, the glass can be hot to the touch. Keep away from reach of children and pets.

7X7 Contra Todo Prayer: "I break and destroy my enemies evil powers and their works; including the influences of witchcraft, spells, hexes, vexes, voodoo, hoodoo, roots, potions, or any such things off me, my life, my family, my home, my possessions and all future generations. Through the divine holy spirit I also rebuke, bind up and destroy all the spirit-guides, helps, and shields of these workers of evil, and leave them without any strength, stripped of their evil powers and influence. I bind and terminate the influence and power of all spirits from the netherworld, evil spirits between, over and around those praying and those prayed for, and all evil and familiar spirits are completely bound, and forbidden to manifest. Amen."


Discover the Perfect Solution for Your Unique Needs
Let Our Spiritualists Choose A Candle For You
Discover the power of candle magic with our expertly chosen selection. Our knowledgeable spiritualists will handpick the perfect candle for your unique needs. Ignite positive energy and manifest your desires with our hand-picked candles. Explore now and experience true spiritual transformation.
Book a Session Now
Don't have this one yet which I paid for them so I have ordered two more of these candles