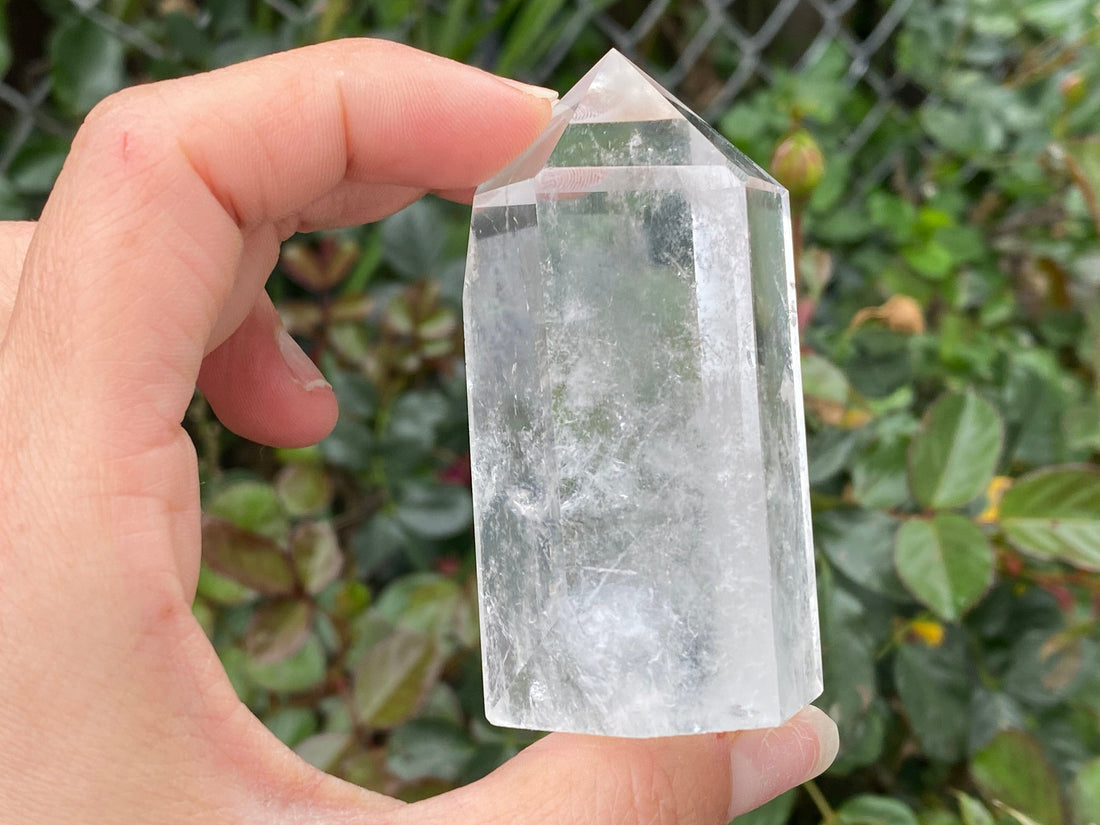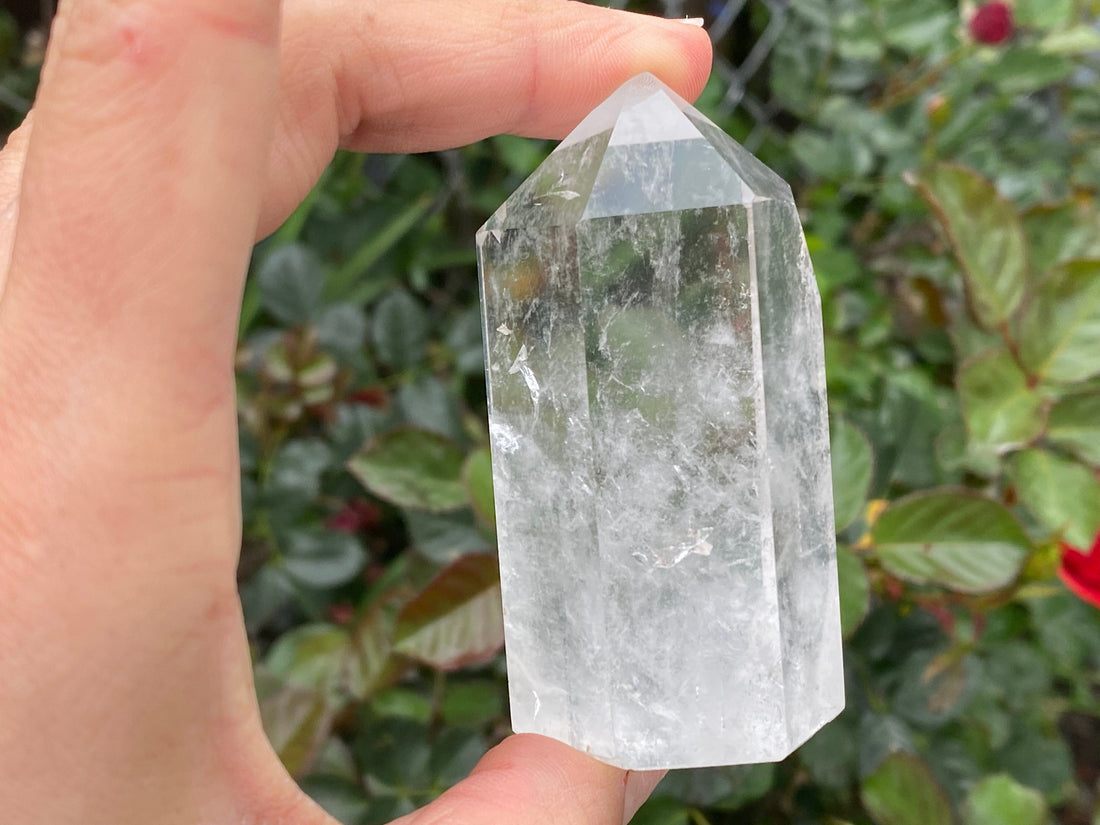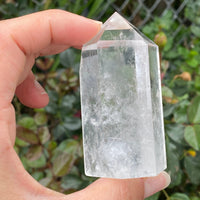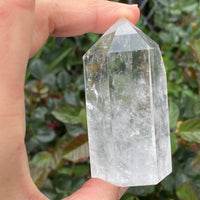 Brazilian Clear Quartz Tower- CQTA
This gorgeous Raw Brazilian Clear Quartz point took my breath away at the Tucson Gem Show! They were purchased from a small business vendor bringing the best from Brazil and we are so happy to share them with you all! It is our pleasure to bring you the tools to shift energy on your journey and help support small and family owned businesses.

Clear Quartz is known as the master healer and it is the ideal crystal for healing It is said to amplify all energy & emotions (even other crystals) and is thought to encourage clarity on all levels & stimulates all chakras (energy pathways) to open in the body. It is the most powerful negative energy cleansing crystal program/charge it to absorb all low level energies. The pointed shape of this Clear Quartz point сrуѕtаl adds power to the natural abilities of the crystal and can be use to charge other crystals with your intentions, as a grid point, or simply as a decorate piece!



Measures: 3" 1/2 length
Weight: 5.4oz (154g)
Location: Brazil
Grade: A+

.:Due to this item being natural stone, please expect slight variations from the photo. These tools are hand carved from natural stone and may have very minor imperfections/variations:.

.:.Crystal Healing is not meant to replace conventional medicine, but rather to complement and enhance it. Information within this site is metaphysical in nature and is by no means medical. Crystals should only be used with the understanding that they are not an independent therapy, but rather are just part of a holistic healing approach to wellness.:.
Discover the Perfect Solution for Your Unique Needs
Let Our Spiritualists Choose A Candle For You
Discover the power of candle magic with our expertly chosen selection. Our knowledgeable spiritualists will handpick the perfect candle for your unique needs. Ignite positive energy and manifest your desires with our hand-picked candles. Explore now and experience true spiritual transformation.
Book a Session Now